Every family has a story, even ones with unexpected plot twists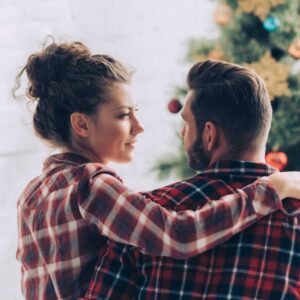 No one really wants to be in my office.
For the most part, they are here because their family life is not working out as they had planned. Whether because of disease, broken or unrealized relationships, or sexual orientation, my patients do not see a clear path towards the family of their dreams. Christmas can be a particularly difficult time. The season is meant to be full of joy and family, but when the joy of a family seems out of reach, many find little joy in the season.
Christmas plans go astray
There is another side to the Christmas story, however. A story of things not working out as they were envisioned.
Mary and Joseph had not envisioned parenthood to come the way it did. They had not thought they would have to deal with the local gossip about the circumstances of their hurried marriage.
I am sure they had been busy getting ready their little nest for their precious newborn baby when the edict came that they had to leave their home to be taxed in a city far away.
Surely the carpenter had made a special crib for the special child.
Mary had planned on resting on a comfortable rocker that Joseph had made her rather than sitting on a donkey on the long road from Nazareth to Bethlehem.
At the end of the long road to Bethlehem I am sure they had planned to find a comfortable lodging suitable for the birth of the son of the most high, not a stable behind a crowded inn.
Support from extraordinary people
Yes, the other side of the Christmas story is of a faithful couple doing the best they can under difficult and unanticipated circumstances and ending up "Away in a Manger."
ARMS is like the manger. It is filled with extraordinary people just doing the best they can, under difficult and unanticipated circumstances, for their future family. To all of you very special people I have the privilege of serving, this is the message I have for you:
There are other unanticipated things in this Christmas story. There is a star. There are shepherds and angels. There are wise men bearing gifts.

And most of all, there is the miracle of a baby.

Merry Christmas!