Advanced reproductive technologies started in 1978 with the birth of Louise Brown, born as a result of the first successful in vitro fertilization (IVF). Today IVF is one of the most common advanced reproductive procedures in the world.
IVF involves fertilizing a woman's egg(s) with a man's sperm outside of the body in a laboratory. Once eggs have been fertilized, the resulting embryo(s) are inserted back into the woman's uterus to implant for a pregnancy.
IVF typically offers the best chance for pregnancy in couples who are struggling to conceive. For many couples, one IVF attempt is more likely to result in pregnancy than months of other fertility treatments. IVF has good success rates because it bypasses may of the obstacles to conception and provides an opportunity to select the best embryo from many.
Questions?

Call us at (602) 351-5327 or schedule an appointment below. Let's talk.

Book Appointment Now
On this page: Learn about optimal IVF below (keep scrolling).
Or learn about other IVF treatment options:
Our team of IVF experts
Our lead infertility specialist Dr. Drew Moffitt trained at the Jones Institute for Reproductive Medicine, the center that pioneered IVF in the United States. The extensive training that both Dr. Moffitt and Dr. Linda Nelson have received, has given our physicians a wealth of experience and exposure to some of the most complex infertility cases around the world.
Since then, our IVF team has gone on to establish a center of excellence that has consistently produced the highest pregnancy rates in the nation. In addition to over 40 years of combined expertise, we also use a state of the art, CLIA and CAP certified laboratory.
Reducing costs with Shared IVF
IVF is the most successful way for any patient to get pregnant using her own eggs. However, we also understand that the main reason that patients decide against IVF is the expense. The cost can be anywhere from $10,000 to $13,000, plus the cost of medications.
With all of these factors in mind, we offer a program called Shared Hope IVF that reduces the cost of an IVF cycle to as low as $1,500, plus the cost of medications, anesthesia and any required pretesting.
The plan is simple: A patient who produces healthy eggs can elect to share some of those eggs with women who may have poor egg numbers or quality.
Patients who want to participate in our Shared Hope IVF program need to meet the same standards as any egg donor, the most important being between the ages of 21 – 31.
Simple treatment solutions
Gentle IVF
Gentle IVF is a medication protocol that reduces the amount and types of medication given based on the latest research to provide a significant but not maximal stimulation. The result is almost a 50 percent reduction in the cost of medications.
This approach is not for everybody, but for many women, it will give them the eggs they need to access at least one or two optimal attempts at a pregnancy. This is a great option for patients who find the costs of traditional IVF to be prohibitive to getting treatment. Gentle IVF will usually decrease the cost of medication to under $3,000 before any discounts from the pharmacy.
Simple medication treatment
Patients should also ask about our new simple medication treatment. ARMS now offers an IVF medication plan that combines all of the medications into one simple injection per day (rather than three) at 15 percent less cost.
Contact Us Online
ARMS offers many IVF treatment discounts and special pricing options, including those for single IVF cycles, military patients, first responder patients and more.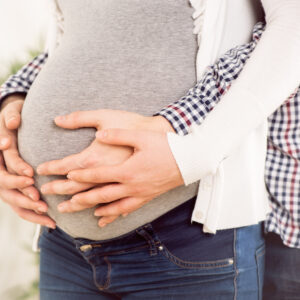 Optimal IVF process at ARMS
Consultation
During the initial consultation we will review medical history to understand the male and female factors involved in each case of infertility. We will also discuss treatment options based on those factors to ensure that each patient's treatment is tailored to their individual needs.
We want to make sure that each patient's treatment has the highest probability for success. Instead of providing one type of treatment for everyone, we will perform testing to determine which option is best.
Questions?

Call us at (602) 351-5327 or schedule an appointment below. Let's talk.

Book Appointment Now
Pretreatment testing
Some tests, such as the sonohysterogram or the hysterosalpingogram (HSG), ensure that a woman's uterus is functioning correctly and that no untreated problems exist. Other tests, such as trial transfers, are done prior to treatment so that we can evaluate the potential for problems and prevent those that may come up during the course of treatment.
A semen analysis is often performed on men to determine whether the amount and quality of sperm are sufficient, or whether we would need to use ICSI (intracytoplasmic sperm injection) during treatment.
Hormone treatment
During this phase, women are given medication that causes their ovaries to produce more eggs than the single egg normally released during ovulation. Since egg retrieval is an important step of the IVF process, it is imperative that women produce as many eggs as is safely possible. This gives us the opportunity to select the best embryos to transfer first.
Later in the process, after an embryo is transferred into a woman's uterus, she is often given another round of hormones. These hormones are used to enhance the likelihood of implantation for pregnancy.
Egg retrieval
This is the process of collecting the eggs from a woman's ovaries. These eggs are collected under anesthesia using an ultrasound to guide the physician in locating and extracting the eggs within their follicles.
The fluid in the follicles is removed and will be examined. An embryologist then prepares the eggs for fertilization.
Fertilization
Eggs can be fertilized individually by placing thousands of sperm and one egg together in a lab dish with a special fertilization fluid. Or, depending on the quality of sperm, we may give it a boost by injecting an individual sperm into each egg with ICSI. Both procedures are performed in our lab.
These fertilized eggs, which are embryos at that point, will be cultured for five to seven days, at which time they will be frozen for transfer after the patient has recovered from the procedure.
Embryo transfer
We will transfer the embryo(s) into the woman's uterus in hopes of it implanting and creating a pregnancy. Ideally, we prefer to transfer blastocyst embryos. These are embryos that are produced after five to seven days of culture.
Our goal is to provide the best chance for a healthy pregnancy while reducing risks to our patient and her future children. We do this by transferring a minimum number of embryos, a single embryo if possible. That's because implanting multiple embryos results in more twins pregnancies, and that increases health risks for mother and children. Any embryos that remain after transfer can be frozen for future use.
Results
About nine days after implantation, patients will be scheduled for a pregnancy test. If the test is positive, it will indicate that the embryo(s) inserted have implanted to the woman's uterus.
If the patient is pregnant, she will visit us again in a few weeks to determine the number and size of implantations, which develop into fetuses.
After observation of a beating heart, patients will be referred back to their obstetrician to track the remainder of the pregnancy.
Tell a Friend
Please remember our Tell a Friend program, too. For every friend one of our patients refers to us that becomes a patient, both will receive a $100 credit.