COVID-19 and Universal Masking
Dr. Moffitt discusses universal masking during the coronavirus pandemic.
Learn how to protect your neighbor by making a COVID 19 mask out of a simple t-shirt! Tutorial starts at 8:04.
Coronavirus Videos
In a series of video segments, Dr. Moffitt discusses how we can restart the United States economy and the critical role of universal masking in protecting ourselves and each other through the pandemic.
Join Dr. Moffitt of Arizona Reproductive Medicine Specialists in a free, real-time seminar through Periscope or Facebook Live. In these live seminars, Dr. Moffitt covers infertility topics and gives real-time answers to comments and questions posted through the Periscope app.
Arizona Reproductive Medicine Specialists' Periscope Username: @ARMSFertility
Facebook Live Sessions
Mini IVF vs Gentle IVF from Wednesday, September 19, 2018
View
GUYS – TESTOSTERONE: YES or NO from Wednesday, August 22, 2018
View
The ReceptivaDx Test. What is it? Who Needs it? And When?? from Thursday, May 24, 2018
View
What is the ERA Test and Who Should Have it and When? from Wednesday, May 16, 2018
View
Get Paid For Egg Donation as Soon as Six Weeks After You are Approved from Wednesday, April 4, 2018
View
IVF vs Tubal Reversal from Wednesday, March 24, 2018
View
Gentle IVF Explained from Friday, March 9, 2018
View
Gentle IVF Injections from Monday, November 13, 2017
View
PGD Testing on an Embryo from Sunday, November 19, 2017
View
Periscope Seminars
Do fertility medications make you crazy? from Tuesday, February 21, 2017
View
IVF: Do your sperm need help? ICSI demystified from Tuesday, February 14, 2017
View
Infertility Tests you DON'T need from Tuesday, February 7, 2017
View
Is Egg Donation For Me? from Tuesday, January 31, 2017
View
Non-IVF infertility treatments from Tuesday, January 24, 2017
View
IVF demystified: Simple Success from Tuesday, January 10, 2017
View
PCOS: What is it & what does it mean? from Tuesday, November 29, 2016
View
Infertility: When and How to Select an Infertility Specialist from Tuesday, November 22, 2016
View
Infertility: How Many Embryos? from Tuesday, November 15, 2016
The Good Egg: Preimplantation Genetic Screening from Tuesday, November 1, 2016
Genetic Testing: Do I Have Good Genes? from Tuesday, October 25, 2016
Infertility: Is it me or him? from Tuesday, October 11, 2016
Male Infertility – Can you fix his swimmers? from Tuesday, October 4, 2016
Fertility Preservation- Planning a Family? from Tuesday, September 27, 2016
Fertility Failed – Why Try Again? from Tuesday, September 13, 2016
Infertility Benefits at ARMS from Tuesday, September 6, 2016
Got Eggs?- Your Biological Clock from Tuesday, Tuesday, August 30, 2016
How to Get Pregnant from Tuesday, August 9, 2016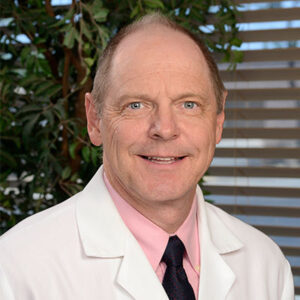 About the host
Dr. Moffitt serves as medical director of Arizona Reproductive Medicine Specialists and as the Director of Reproductive Endocrinology and Infertility for the Banner University Medical Center's OB/GYN Residency Program.
How to join the ARMS Periscope Seminar
Download the app from the iTunes App store or the Google Play Store.
Create your Periscope Account by either signing up with your Twitter account or by using your phone number.
Search for ARMS by:

Clicking the People tab. 
Clicking the search icon on the top left on iOS and bottom right on Android.
Enter Arizona Reproductive Medicine Specialists' username, ARMSFertility, in the search bar.

To follow ARMSFertility and receive a notification when Dr Moffitt begins the free, live seminar, just click the "+" icon.
Open your Periscope app on the Periscope Seminar date.
Go to and click on the ARMSFertility Periscope Page that pops up.
Click on the red "WatchLIVE" icon that is at the top of the ARMSFertility page.
Watch and listen to Dr. Moffitt as he presents the Periscope Seminar's topic of the day.
To post a question or comment, tap on the "Say something" prompt on the bottom of the screen, then type.
Give Dr. Moffitt and the Infertility Seminar a "Heart."

Hearts are a way to share your support and enthusiasm with Dr. Moffitt and other interested viewers.