How women can cut through exaggerated marketing claims and make educated decisions on postponing pregnancy.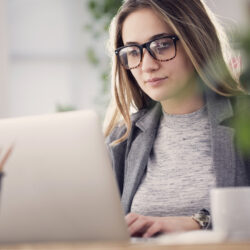 For years, fertility specialists and scientists worked to develop a repeatable and successful technique to freeze human eggs. A live birth from egg freezing first occurred in 1986, but due to the complex structure of eggs, the procedure remained officially experimental until 2012.
As vitrification (or flash freezing) improved the likelihood that eggs would survive the freezing process and result in pregnancy, The American Society for Reproductive Medicine subsequently dropped the experimental designation.
Since then, fertility preservation to delay pregnancy has also changed. Today, fertility clinics demonstrate true mastery of freezing eggs (oocytes) with excellent pregnancy rates. In late 2018 ARMS was recognized by Donor Egg Bank USA (a national network of egg banking clinics, including ARMS) for superior pregnancy rates after vitrification freezing.
Enter the profit seekers
However, commercialization has crept into egg freezing, and corporate entities and start-ups are offering false promises to consumers and preying on common cultural anxieties. Some of the new players have shortchanged thorough discussions of potential pregnancy success, leaving women in danger of making decisions based on incomplete information.
I have watched egg freezing technology change. I have worked with talented embryologists like our own Amber Brewer, whose viable pregnancy rate with eggs frozen by ARMS was 70% in 2018 earning ARMS and Amber the top clinic and embryologist award for that year.
I know the difference between promises and results in this area. I want to help women identify a clinic with their best interest in mind, so I offer the following warnings and recommendations for selecting an egg freezing clinic.
From medical procedure to marketing gimmick
Egg freezing seems to have become a commercial and marketing enterprise first, and a medical procedure second. Young women are bombarded with social media ads that promise treatment options capable of "stopping time" as affordable as a daily coffee latte habit. Champagne brunches and cocktail-hour information sessions work to glamorize the egg freezing process – in the process, woman may not grasp that egg freezing is a complex medical procedure that will ultimately require costly IVF (in vitro fertilization) intervention at a later date.
Marketers have branded the procedure as an insurance policy, an inaccurate promise of hope for hard-working millennial women who are searching for themselves, and have been socially pressured into purchasing services out of fear.
Taking the fear out of egg freezing
The age-related decline in female fertility is very real but it is gradually steepening slope, not a cliff. The monthly probability by age of conceiving and delivering a live baby:
About 20 percent until age 35.
By age 39 the monthly probability of conceiving drops to 10 percent
By age 41, the monthly probability of conceiving drops to 5 percent.
Statistics show that millennial women are having children later. Due to the finite number of fertile years, it's understandable why some women feel pressured to preserve their eggs. Still, egg freezing should be a carefully researched and informed decision, not one based on biased advertising.
On March 4, 2019, The Atlantic magazine reported this exact concern and cited a landmark study from the University of Minnesota Duluth. According to the study, marketing messages from egg-freezing companies and clinics are persuasive as opposed to merely informational – and they often skim over or exclude risks of the procedure.
Problems arise when agencies start comparing the price of egg freezing to that of manicures and coffee, because there is little discussion of what the procedure actually entails. This persuasive tactic, likely designed to communicate affordability, brushes aside complexities of a far more sophisticated procedure than a fingernail beauty treatment.
Animated videos posted on social media gloss over long-term ramifications, such as the fact that IVF will be needed to conceive later, that not all the frozen eggs will be viable, and that some eggs may go unused.
The rise of nonmedical boutique egg freezing services
Today's boutique marketing agencies typically operate on a carefully constructed "us" (the young and fertile) and "them" (the infertile) dichotomy. Boutique egg freezing agencies, unlike traditional fertility clinics, focus solely on egg freezing technology and attracting young patients.
As Prelude founder Martin Varavksy once told New York Magazine, "It's sort of like we are customizing the experience for young working women who want to get in and out. These are not women who are traumatized because they can't have a child."
This sort of separation seems quite marketable, but it is also problematic.
Women freezing their eggs at boutiques are only seeing half of the story, not the IVF part or the potential for pregnancy loss. This dichotomy becomes more dangerous once compounded with the fact that many of these agencies are merely freezing eggs, not thawing them.
Putting your eggs in the right basket by picking a qualified clinic
Egg freezing is the hardest technology IVF clinics are asked to master, closely followed by thawing. A clinic can only know if its vitrification methods are succeeding if a significant volume of eggs are constantly thawed and used to establish pregnancies shortly afterward so that quality can be monitored on an ongoing basis. It seems natural that consumers would want to choose a clinic that can demonstrate pregnancy success after egg freezing, doesn't it?
Boutiques boasting about freezing "more eggs every month" employs social pressure tactics, not effective egg freezing techniques or successful pregnancies. To avoid serious disappointment, I recommend selecting either a reputable fertility clinic that does not focus solely on egg freezing or a boutique agency partnered with a well-established fertility clinic. Make sure to consider only those fertility clinics that are part of a large donor egg bank, so that they have outcome data from the thaw of recently frozen donor eggs to prove that they are doing the procedure successfully over time.
Boutique agencies focused on egg freezing see themselves as detached from pregnancy success. One freezing agency goes so far as to say they can't be found in SART because "the information they're looking for doesn't correspond with what we do here."
In my mind, that is also problematic. Egg freezing agencies should not be able to separate themselves from pregnancy success rates with such ease, when pregnancy success lies so heavily in their retrieval and freezing methods.
The difference between chance and success
Egg freezing only gives a woman "a chance" to get pregnant later, not an insurance policy. The odds depend on the patient's age when the eggs were frozen and the number of eggs frozen. Success comes from quality procedures and protocols from start to finish. Here are factors to consider:
Select a high-quality lab and embryologists, with a quality control process to confirm successful pregnancies to date.
The process should begin in a meeting with a reproductive medicine specialist to discuss the woman's expectations and goals of egg freezing.
She should undergo testing before undergoing egg retrieval to clarify her egg supply – specifically to identify anti-Müllerian hormone levels (women with low levels are not good candidates).
After reviewing results and having a candid conversation with the doctor (not a sales pitch), the patient decides whether to continue with freezing and the IVF process.
Exaggeration and social pressure do not produce an informed decision. Consumers should look for unbiased information about the egg freezing process and clear proof of previous success. Egg freezing is a groundbreaking advancement in medical technology with long term benefits and risks. It should be treated and discussed as such.