Gentle IVF, it's not just a treatment, it's a philosophy
Gentle on your body
Gentler stimulation – less medication. Fewer eggs obtained.
Fewer injections – no more than one a day. No painful intramuscular injections.
Fewer blood draws – only three to four.
Fewer ultrasounds –only three to four.
Gentle on your schedule
Fewer visits to the doctor – during stimulation, patients will have one Saturday appointment and one to four other appointments before obtaining the eggs.
Gentle on your wallet
Clinic costs are only $4,800*.
Medication costs as low as $2,000**.
*Outside charges and diagnostics test not included. 
**May be lower with financial aid discounts. Must qualify.
Arizona Reproductive Medicine Specialists' (ARMS) primary approach to stimulating the ovaries for in vitro fertilization (IVF) is to give as much medication as necessary to get as many eggs as is safely possible. We call this approach Optimal IVF. This approach has the greatest chance of giving people many embryos to choose from and more chances to try. Unfortunately, this approach can result in a medication and treatment cost that can be prohibitive for some patients. In addition, to some it can seem too involved.
As a result, instead of getting multiple chances to have a baby, they get no chance at all because they don't even try. Having just one approach just does not make sense for everybody. In response to this, ARMS has developed "Gentle IVF."
Gentle IVF is an approach that makes IVF simple and affordable.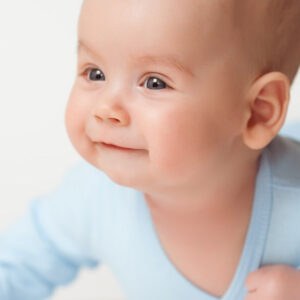 Gentle IVF involves the following:
A simplified
medication protocol
We reduce the amount and types of medication given based on the latest research to provide a significant but not maximal stimulation. The result is almost a 50 percent reduction in the cost of medications. This treatment option, combined with the maximum financial aid from our partnership with EMD Serono's Compassionate Care Program, can result in a medication cost of less than $2,000. Without financial aid the cost is still less than $1,825 to $2,600 depending on pharmacy charges and the duration of your stimulation which is less than half the cost of what most clinics require. This includes the cost of the stimulation cycle to get the eggs and the transfer cycle to transfer an embryo into the uterus.
This approach is not for everybody, but for many women, it will give them the eggs they need to access at least one or two optimal attempts at a pregnancy. Many will have even more depending on their response to the medications.
A simplified treatment regimen
We reduce the number of visits needed.  Many clinics require every other or every day visits for blood work and ultrasounds. With our simplified approach, once the medications start, patients only come in for one Saturday visit and then between one to four week day visits depending on response. Most patients only have two.
A simplified

stimulation medication ad

ministration regimen

Many clinics require their patients to take up to 6 injections a day. At ARMS, we have pioneered an approach that requires only one injection a day.
A simplified pregnancy support medication regimen
Many clinics require their patients to take very painful intramuscular progesterone in oil injections daily for many weeks. This can result in large welts at the site of each injection. These are usually administered in the buttox and can be so severe that the person cannot sit or walk without severe pain. For over ten years we have used protocols that deliver exceptional pregnancy rates without any injections.
A price you can live with
A price that lets you do what you want now. The basic clinic cost of Gentle IVF is only $4,800 plus $500 paid to the anesthesiologist. Combined with our cost-effective stimulation regimen, the total cost of a basic Gentle IVF protocol is only $7,900. For example, with $1,000 down, your monthly payment can be as low as $163 per month depending on your application, credit score, and duration of the loan*.
With a maximal medication discount from compassionate care, the total cost would be $5,750. With only $1,000 down your monthly payment can be as low as $124 per month.
*Estimate based on qualifying for outside financing based on 48 months at 5.99%.
Ultrasounds to monitor follicular development.
Estradiol blood draws.
Egg retrieval.
Cryopreservation.
Identification of oocytes (eggs).
Culture and fertilization of oocytes.
Sperm preparation.
Embryo culture.
Endomeasure ultrasound.
Preparation for embryo transfer.
Assisted hatching.
Single frozen embryo transfer (eSET).
Up to two HCG blood level tests.
Anesthesia. $500.
Screenings. Varies based on your insurance.
Mediations. Varies based on financial aid, duration, and type of hormonal support and pharmacy selected. Medication prices are estimates based on outside pharmacy prices.
NOT REQUIRED: Preimplantation genetic testing/preimplantation genetic diagnosis (PGT/PGD). Varies between $2,500 and $4,000 depending on the number of embryos biopsied.
COMMONLY NEEDED BUT NOT REQUIRED: Intracytoplasmic sperm injection (ICSI). Varies between $1,000 and $2,000 based on program selected.
Embryo storage ($60 per month or $600 per year).
Cryopreservation and storage fees are due at time of freezing unless doing PGS/PGD. If embryos will undergo PGS/PGD, payment is due at time of IVF with the biopsy fee.
This program is for self-pay, non-insurance patients only. Payment may be made by cash, cashier's check, credit card or financed through Prosper Healthcare Lending.
How many eggs?
The number of eggs is important. If you get a reasonable number of eggs, you have a good chance of getting pregnant. Studies have shown that medication protocols similar to Gentle IVF in normal responders can produce 10.9 eggs on average. This number of quality eggs will give you an excellent chance at a pregnancy without the costs associated with a traditional stimulation.
In order for this to be a good option for you, we would want to know that you have a normal supply of eggs. There are tests that we will do before your stimulation to see if your egg supply is normal. This is not a good option for most patients 38 years of age or older.
Which protocol is right for you?
If cost is not a serious concern, then Optimal IVF will give you the greatest number of eggs for the associated cost. Having embryos frozen for multiple attempts gives you the greatest chance for success. The medication cost of a traditional stimulation in a normally responding patient will usually be under $6,000. With our non-refundable discount plan, the basic clinic cost is $9,900. If you can afford this, then do it. If you can't, a Gentle IVF protocol will usually be under $1,825 for medications, before any discounts from the pharmacy, and only $4,800 in basic clinic charges.

Questions?

Call us at (602) 351-5327 or schedule an appointment below. Let's talk.

Book Appointment Now