For the third consecutive year ARMS has received Donor Egg Bank (DEB) USA's Superior Outcomes In Vitrification Egg Freezing Practice Award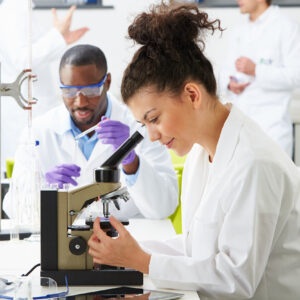 Arizona Reproductive Medicine Specialists (ARMS) was again recognized by Donor Egg Bank USA, a national network of egg banking clinics including ARMS, for superior pregnancy rates after vitrification freezing.
At ARMS we take pride in helping patients build their families. DEB USA honored us with the Best Clinic award, known as the Superior Outcomes In Vitrification Egg Freezing Practice Award for the third year in a row!
I'm delighted and very proud of our successful egg freezing program. Knowing that we are the first practice to receive this award for a third year in a row is absolutely a source of pride.
We are pleased to be affiliated with Donor Egg Bank USA. They've shipped more than 5,800 egg lots for their partner fertility clinics like ARMS. DEB only accepts clinics into their network that have proven proficiency in vitrification (flash freezing) of eggs and the egg thawing process. Many people do not know how important the thawing process is for success.
Our fertility practice has also demonstrated good quality in our lab operations over our relationship with DEB, a factor they take into consideration in accepting any egg freezing clinic partner. We work together with DEB to ensure that our frozen egg success rates are on par with the best fresh egg donor programs in the country.
Our Amber Brewer won 2nd place in the top embryologist category
In addition to acknowledging their top practices, DEB USA has a separate award for talented embryologists. ARMS Senior Embryologist and Laboratory Supervisor Amber Brewer received 2nd place in the top embryologist award category.
Amber supervises all procedures and operations in our Embryology, Andrology and Endocrinology labs. She is very experienced in egg freezing and embryo freezing, as her award from DEB indicates. She also has special focuses on embryo biopsy, embryo culture and intracytoplasmic sperm injection (ICSI) during in vitro fertilization (IVF).
She earned her Master of Science in clinical embryology and andrology from Eastern Virginia Medical School. Amber is also certified as a Technical Supervisor. We are very glad to have her skills at work for ARMS and very proud of her award.
History of egg freezing
Egg freezing was considered experimental until 2012. As egg freezing has grown in popularity, nonmedical egg freezing boutiques have entered the market. As a fertility expert with over 20 years' experience, I am wary of these nonmedical facilities.
Related Reading: Debunking Egg Freezing Myths
Looking at current IVF technology, egg freezing is the hardest to master. Smaller egg freezing agencies aren't necessarily reporting how many of their clients were able to thaw their eggs and have a successful pregnancy. Full-service fertility clinics, like ARMS, are able to report how many pregnancies are achieved after egg freezing.
Dr. Moffitt joins Brad Perry on "Arizona Daily Mix" to discuss egg freezing, which is increasing in popularity as a fertility preservation option for younger women.
---
Egg freezing still is a groundbreaking advancement in medical technology with long term benefits and risks. Consider making an appointment to discuss if egg freezing is right for you.