Prosper Healthcare Lending
Prosper Healthcare Lending is the premier financing company in the healthcare industry. With over $3 billion borrowed and over 250,000 people empowered, this is a name and a program you can trust. Here are some of the benefits you'll receive with a loan from Prosper Healthcare Lending:
Immediate decisions for loans under $35,000.
Longer terms for lower monthly payments.
No collateral required.
No prepayment penalties.
Fast & easy loan inquiry process.
100% Confidential.
On your application, use our provider # 004349.
CapexMD IVF financing
Arizona Reproductive Medicine Specialists is very excited to offer a new in vitro fertilization (IVF) financing option for patients undergoing infertility treatment!
Via our partnership with fertility financing specialists CapexMD, we are pleased to offer our patients the most comprehensive financing options available, with customized loan programs to meet their individual needs and help ease the financial stress of treatment.
CapexMD specializes in providing patient financing services for all fertility treatment options, including IVF financing & medication financing.  With their easy loan process and competitive rates, CapexMD ensures the financial aspects of treatment are not an obstacle to achieving your dream of a family.
CapexMD offers a wide variety of loan options, allowing you to attain the necessary financing required to make your treatment affordable. Each loan program is designed to fit your individual circumstances and once approved, their Fertility Loan Specialists will work closely with your fertility center to ensure the funds are secured prior to the commencement of your treatment. CapexMD requires a minimum loan amount of $10,000.
Apply online and receive your pre-approval within 24 hours! Click here or call 888.497.8414 to learn more about fertility financing.
Fertility Medications for CAPEXMD Borrowers
CapexMD, in collaboration with DesignRX, is proud to announce a "first of its kind" program, which will allow CapexMD to offer fertility medication loans to patients who simultaneously require funding for their IVF medical treatment. Borrowers requiring financing for IVF treatments can increase their loan by up to 20%, which additional funds can be used to finance fertility medications.
CapexMD has retained DesignRx Inc. as the exclusive third-party administrator for the portion of the loan designated for medications. In the event that fertility medications are included in the loan amount, payment for the medication portion will be disbursed directly to DesignRx, on behalf of the Borrower, for immediate release to the dispensing DesignRx Network Pharmacy. For more information go to http://www.capexmd.com/ and select the MEDICATIONS tab.
First Steps
DesignRx and Mandell's Clinical Pharmacy are committed to providing fertility patients with a wide number of financial options for achieving their family. We know that life isn't always easy, and that everyone can use a little help from time to time.
First Steps is available to self-pay patients needing help paying for their medications. Patients who qualify based on income or hardship cases may receive to up to 75% off their prescription purchase price! Furthermore, everyone who applies will receive some level of discount, with the largest discounts reserved for those who have the largest financial need. A tiered approach (25%, 50%, and 75%) makes it easy for patients to qualify, and easy for patients and health care providers to understand. Prescriptions eligible for these discounts may be filled at Mandell's Clinical Pharmacy.
Qualified patient discounts are good for up to a year*.
Re-enrollment necessary after 12 months.
United Medical Credit IVF financing & loans
United Medical Credit offers financing for healthcare procedures, including fertility treatments! United Medical Credit works with multiple lenders, touting their hassle-free loan process. Here are some of the benefits you'll receive with a loan from United Medical Credit:
Applications reviewed by several healthcare-focused lending partners.
Some loans are even approved within seconds.
Med Loan Finance
Med Loan Finance works with individuals with all types of credit histories. Med Loan Finance partners with banks that offer a 12 month interest free rebate plan. If borrowers are able to pay back their loan within a year, a rebate for the interest they already paid to the bank will be mailed to them.
Available loan terms include 12, 24, 36, 48, and 60 months, or revolving credit lines.
Credit history is used to determine down payment requirements.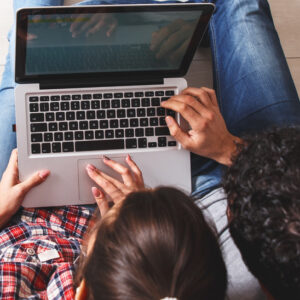 Need financial help for your infertility medication costs?
Compassionate Care Program
Committed to helping eligible patients overcome financial barriers, the Compassionate Care Program may provide significant savings on EMD Serono medications for uninsured, income-eligible patients.
Eligibility is based on qualifying annual household gross income and first-time participation in the Compassionate Care Program.
Eligible patients can use the Compassionate Care Program for multiple cycles within each year. Patients must reapply each year.
Compassionate Care is offered by EMD Serono and requires patient enrollment: Click here to complete a screening questionnaire. To learn more about enrollment terms and conditions, visit the program website or call (866) 538-7879 with application questions.