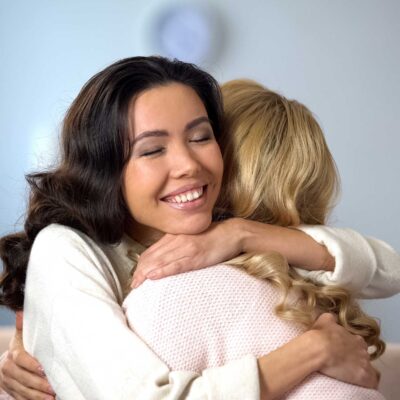 Financial assistance for IVF
Through our Shared Help financial assistance program, you can receive compassionate care from providers with over 50 years of combined experience, a long-established track record of excellent results, thousands of successful pregnancies, and academic appointments at The University of Arizona School of Medicine and Banner University Medical Center.
ARMS recognizes that there are individuals who deserve and need the level of excellent care provided at ARMS but do not have the financial resources necessary to pursue IVF treatment. To help, we offer financial assistance based on your financial need to help bridge the gap. Your financial need is determined by an outside company completely independent of ARMS.
How it works
Step One:
Complete a New Patient Appointment at ARMS.
Step Two:
Apply for financial need-based discounts with the Compassionate Care Program.
You will receive an email indicating the level of medication discount for which you have qualified. This will provide important discounts on the cost of your medications. Medications are purchased from a pharmacy. These costs are separate from the clinic costs.
Compassionate Care Application
Step Three:
Forward a copy of the decision email from Compassionate Care to our financial counselor.
Then ARMS will schedule your appointment with our financial counselor to discuss the ARMS financial assistance award for which you qualify.
Only patients who have no insurance coverage for IVF treatment are eligible and may qualify for financial assistance. Our financial counselor will present our treatment pricing plans to help you select the one that is best for you. This appointment can be done in person or over the phone.
Example savings
If you choose the $9,900 treatment plan* and you need no other fertility treatments:
Basic Plan:
(See details)
$9,900
Embryo Storage:
$250
(Storage for 6 months)
New Patient Visit Credit:
– $200
(If you self-paid for a New Patient Visit (NPV) you receive this credit.)
Example Financial Assistance Credit:
– $4,150
(This is an example of a possible ARMS  financial aid award based on a Compassionate Care Award. The award is applied as a credit to your account. Financial Assistance Credit is never subject to patient refunds.)

Net ARMS Treatment Cost:

$5,300
ARMS works with three different payment plan companies that can arrange for financing** as low as $125/month for four years based on the above example.
*Not all plans are eligible for financial aid. For details speak with our Financial Counselor.
**Payment varies based on credit history and term.
Our family looks forward to helping you achieve your family. Contact us today!